How to pick a mortgage lender
Buying a home is a big commitment and requires the right people in your corner when going through the process. An integral part of that process is your mortgage lender. Choosing the right mortgage lender can go a long way in ensuring your home buying path is smooth and free of delays and other obstacles that can interfere in achieving your target close date.
One way to find the right mortgage lender is through referrals from friends, family, or colleagues that have purchased a home in the last few years. Be sure to ask your friends if the referred lenders clearly described all the home loan options available, if they locked in the rate that was promised, were there any hidden fees not fully discussed in the initial meetings, and if the mortgage representative dealt with any problems quickly and efficiently. These referrals can help you narrow down a list of prospects, either by steering you toward a lender with a good track record, or by steering you away from one that may not be up to par.
Your real estate agent is another resource for finding a good, qualified mortgage lender. Your real estate agent has a lot of experience in the field and can provide valuable insight on which lender is right for you. Also, reputable mortgage lenders will take especially good care of customers referred to them by real estate agents, which can only make the home buying process easier for you.
With any referrals, whether from friends and family or through your real estate agent, be sure to do your own research on them. Read up on the lender, check online reviews, and do not hesitate to bring up any questions you may have with a potential lender. Be sure to ask about rates, fees, points, and any home buyer programs you may be eligible for, such as first-time home buyer programs or VA home loans for veterans.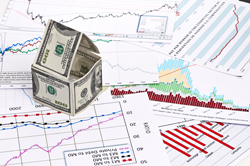 While doing your research, familiarize yourself with the mortgage lending process so you have a good understanding of what is involved. This will help you ask lenders questions about the process and give you a clearer perspective of the home buying process. Learning as much as you can upfront can save you time and money later on.
There are numerous lenders available and there seem to be more popping up online each day. The best way to find the right mortgage lender for you is to do your own research, understand the process, and get quality referrals from family, friends, co-workers, and your real estate agent. With good referrals and a good understanding of what to expect, you can find a trusted mortgage lender that will guide you through the home buying process.
If you have any questions about the mortgage lending process and are looking for unprecedented, quality home buying service, call Integrity Mortgage today at (719) 638-0531, or contact us via email at info@integritymtg.com.