Mortgage Lender vs Loan Officer
The difference between a mortgage lender and a loan officer
Many people get confused with exactly who does what in the home buying and home loan lending process, and do not know the difference between a mortgage lender (or broker), and a loan officer. Loan officers work for a specific lending institution like your local bank, credit union, or a specific mortgage lender, and get paid to write loans for their employer. All the loans which the loan officer processes will be loan products from the same lender.
A mortgage lender is a financial institution that loans money directly to you. A mortgage broker, on the other hand, does not lend you money, but rather helps you find a lender. A mortgage broker can work with more than one mortgage lender. A mortgage broker finds a loan option with one of the mortgage lenders he or she has a relationship with that fits your particular loan needs the best, and a loan officer is the one who does the paperwork to process your loan.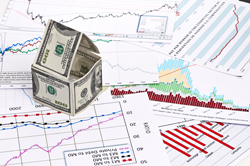 Loan officers are also called home loan consultants, mortgage consultants, mortgage loan originators, mortgage planners, and mortgage bankers. A loan officer will pull your credit report and ask some questions to help them assess your financial situation and then recommend the best loan option for you from his company's loan products. Loan officers are experts in what their employer offers in the way of loan options, whereas a mortgage broker is a specialist in mortgage lenders and various loan programs available from these multiple lending institutions.
Mortgage brokers can help find a lender who's willing to work with you if your credit score is not as high as you would like it to be. Brokers will usually work with you and the lender throughout the loan process, and is usually paid a percentage of the mortgage amount by the lender.
For more information on buying or selling a home, the mortgage process, and the types of mortgages available, please contact Integrity Mortgage & Financial Inc. by phone or email our office at (719) 638-0531 or info@integritymtg.com.