Colorado Springs Mortgage Lender
Step 1: Mortgage Pre-qualification
The first step in buying a new home is getting pre-qualified for your loan so you know how much you will be able to afford and the price ranges of homes you can look to buy within.
The good news is that getting your pre-qualification is easy when working with a professional mortgage lending company in Colorado Springs.  We know how important it is to have the right people on your side during the home buying process.
As your local Colorado Springs mortgage lender, we are here to walk you through the entire mortgage process. We don't sell your information to other companies, and you work with people who live in your community.
Step 2: Find the perfect home
Finding the right home is more than just a place you will lay your head. It should be your home. The place you look forward to going to after a long day. We work with a number of trusted real estate agents that can help you find the next place you will call home.
Home Loan Financing with Integrity Mortgage & Financial Inc. means you will have a mortgage that closes on time without the hassle. We are also hear to help educate you along the way, so you feel good about every step of the process. Whether you are a first time buyer or an experienced home owner, purchasing a new home can be a stressful process. We take the stress of your shoulders and walk you through the process every step of the way! We will find the best options and programs for your specific needs.
When deciding on a home purchase loan, you want the choice with the interest rate, monthly payment and term options that are best for your personal situation.
Step 3: Close on your new home
This is where it all starts to come together. Inspections are completed. Negotiations are finished. All that's left is to sign the papers and get the keys.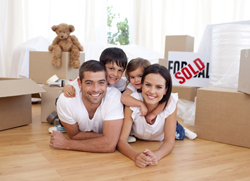 Of course that makes it sound so easy. Having a trusted realtor agent is imperative to this process. Just like we are your advocate for your home loan, your realtor is your advocate through the rest of the buying process. If you are in need of a recommendation when it comes to finding a realtor, just let us know. We are here to help in any way we can.
At Integrity Mortgage & Financial Inc., we take into account all of your needs, finances, and history to help you choose the right home loan for you.
Our experience and expertise in the industry qualify us to assist you in finding the home loan financing that is best for you. Take a look at the different home purchase loan options, and contact us at any time when you would like to discuss the purchase of your next home.
Working with Integrity Mortgage & Financial Inc.
Fast and efficient, we close most of our loans in 30 days or less.
We offer a variety of loans. Integrity Mortgage & Financial Inc. will find you the loan that is right for you!!!
We serve the entire state of Colorado including the Denver area!