Why it pays to have Jumbo Loans in Denver
Home ownership is an exciting right of passage for an adult. Having your offer accepted on your dream home is a reason to celebrate. However, many people lose this sense of excitement when it comes to the closing and mortgage process. Just looking at the mortgage contract is enough to make anyone's head spin. Then one can start to wonder, will the loan be approved? Will your dream home be snatched away before you could even move in? That's where jumbo loans come into play.
Conventional loan: Freddie Mac Fannie Mae
According to Zillow mortgage guidelines were put into place beginning in 1938. Loans were purchased from banks so they had the liquidity to create more mortgages. This, in turn, allowed more home buyers in the market. These 'conforming' mortgages had to be under $417,000, borrowers had to have good credit, and there were down-payment guidelines that had to be met too to mitigate the risk of taking on such a large loan.
Jumbo loans:
Jumbo loans (also called non-conforming mortgages) do not conform to the Freddie Mac Fannie Mae guidelines, particularly with the $417,000 loan limit. Jumbo loans still mitigate risk by ensuring the borrower has good credit, reasonable debt to income ratio, but they are more flexible than previous conforming loans. Jumbo loans look at the whole picture and don't put borrowers into specific boxes. Zillow states jumbo loans are more flexible in a few categories:
Debt to income allowances are better: instead of the previous debt to income ratio of 43% jumbo loans look at all aspects of your income and can allow a mortgage to exceed 43% of your debt to income ratio.
Income calculations are more flexible: This is especially helpful for those who are self-employed. Jumbo loans are allowable for growing new businesses. They are more flexible regarding tax returns.
Lower down payment: Jumbo loans allow for a 10% down payment in some cases. However, the interest rate is higher.
Why are jumbo loans a great option for Denver?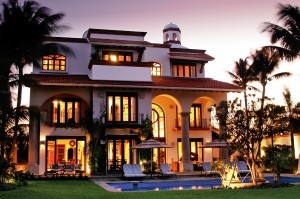 Looking for a home in Denver? According to Redfin, the median list price is $522,000. That's far higher than the $417,000 maximum loan amount for a conforming loan. Unless the down payment is substantial many potential homebuyers may be out of luck without a jumbo loan. Denver is a beautiful place to live with a lot to offer. However, home prices and cost of living factor in when people are looking for a new home. Under the conforming loans, living in Denver seems like an unobtainable goal. However, with the jumbo loans its more feasible.
Veterans perks:
If you are a veteran you might find it much easier to get a mortgage depending on the lender you choose. Integrity Mortgage and Financial Inc. has flexible jumbo loans available for veterans. They offer a variety of perks like no monthly PMI and no money down. If you qualify for a VA loan it's worth looking into in such a high-cost housing market like Denver.
Looking at each situation as a whole:
Times have changed drastically since Freddie Mac and Fannie Mae were put into place. Cost of living is higher, inflation has gone up, the economy has gone through its ups and downs too. Jumbo mortgages change with the circumstances. They allow for flexibility which is good for the lenders. People are not one size fits all and mortgages shouldn't be either. It is possible to look at each borrower's situation as a whole to try to get them a mortgage. It can be done while putting risk management functions in place. You can continue to turn a profit using jumbo loans and allowing more flexibility with lending money.
There is nothing like buying your first home or even your dream home. Denver is a beautiful place to live and with flexible jumbo loans, it is possible to own a home in Denver. At Integrity mortgage and financial Inc., we pride ourselves on being a leader in the mortgage industry. Our integrity and commitment to excellent service are why we have been in business for 15 years. We proudly hold our A+ rating with the Better Business Bureau too. Looking to buy a home in Colorado?  Contact us today.