Colorado Mortgage Lender
Integrity Mortgage & Financial Inc. is a mortgage broker Denver residents can count on to deliver excellent service, fast and efficient closings, and competitive interest rates. With an extensive background in the finance industry, CEO and President Russell Rowe founded Integrity Mortgage & Financial Inc. in 2002, and since turned the Integrity Team into one of the leading mortgage lending firms in the state of Colorado.
Based on a foundation of integrity, knowledge, and effective communication, our mortgage brokers in Denver have your best interests in mind when helping to find the right mortgage for you – if a loan is not beneficial for the client, it's not beneficial for us.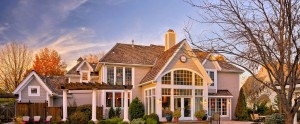 With experienced and knowledgeable mortgage consultants that stay up to date with the dynamic mortgage industry, you can rest assured the Integrity Team will provide relevant and informative lending options that suit your individual needs, and as Colorado mortgage lenders, we will walk you through the mortgage process with compassion, honesty, and care.
We understand that each person's situation is different, and we are committed to helping you every step of the way. From prequalification to closing, our mortgage brokers in Denver will make sure you have the best mortgage or refinance solutions available, and that you are comfortable with your decision.
Reliable and informed, our consultants also understand your time is valuable and are more than happy to accommodate your schedule and meet at locations convenient to you. To help streamline the mortgage process, and further aid in meeting the demands of a busy lifestyle, our team of Colorado mortgage lenders employ the most advanced programs and technology to expedite the signing and sending of secure documents electronically.
Whether you are looking to refinance your current mortgage or venturing into home buying for the first time and would like more information on the mortgage process and the types of mortgages available, please contact Integrity Mortgage & Financial Inc., and let us be your mortgage guide.