FHA Loans in Denver, Colorado
There are several types of home loan programs available when you want to buy a home. One of the most popular loan programs involves FHA loans. Denver residents interested in learning more about FHA loans call the professionals at Integrity Mortgage. We understand the loan process, and handle this type of loan for consumers every day. We can help you navigate the process from start to finish. You can trust that you are in the care of a loan expert when you meet with any one of our experienced, friendly staff.
An FHA loan is a mortgage insured by the Federal Housing Administration (FHA), which is an agency within the U.S. Department of Housing and Urban Development. The FHA does not make the home loans, they insure the loans in the event the buyer defaults on the loan. Borrowers with FHA loans pay for mortgage insurance, which protects the lender from loss. Because of that mortgage insurance, lenders often offer FHA loans at very attractive interest rates and with less stringent loan requirements than traditional home loans offered by banking institutions.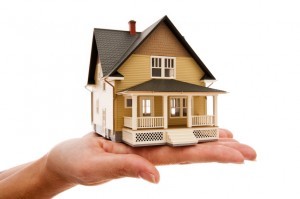 FHA loans are tailored to meet the needs of low to moderate income home buyers, and are a good option for those with less-than-perfect credit. Borrowers with a credit score of 580 or higher can get a mortgage with a down payment as low as 3.5% of the purchase price of the home.
In addition, FHA loans are designed for borrowers who are unable to make large down payments on a home they wish to purchase. Another attractive feature of the FHA loan is it allows home sellers, builders, and lenders to pay some of the borrower's closing costs. Your professional loan expert can help determine if this is the right kind of home loan for you, depending on your financial situation.
If you have questions about buying a home, selling a home, or anything mortgage-related, feel free to give us a call here at Integrity Mortgage (719) 638-0531, or contact us today via our company email at info@integritymtg.com. We are happy to answer questions and help you through the mortgage process when buying a home, and we promise to make sure we find just the right loan for you and your family to buy the home of your dreams.