Mortgage Broker Aurora
Integrity Mortgage & Financial Inc. is a local Colorado mortgage broker Aurora residents can depend on. A mortgage banker licensed in Colorado and New Mexico, CEO and President Russell Rowe founded Integrity Mortgage & Financial Inc. in 2002, and currently provides superior service, quality products, and reliability in an industry where these principles are not only necessary, but highly sought after.
Our name speaks to the character of the company. Our vision statement reads: "We seek to place families in homes, offering solid financial advice to every client and helping them create a better future. We strive to train our Loan Officers to be the most knowledgeable in the industry, dealing with every client with honesty, clarity, and integrity."
There are a lot of "moving parts" when it comes to obtaining a home loan, and we understand that each situation is unique. We are here to help you along the path to home ownership, all the way from prequalification to the closing table, and we will make certain you are 100% comfortable with the process from start to finish. Feel free tot start with our mortgage calulator so you can start to see what your budget will allow when looking for a new home.
We consider our employees to be our finest asset. We endeavor to recruit and maintain a team of the best talent in our industry. We believe in and provide an environment that promotes both professional growth and career satisfaction. We believe in building strength on this foundation. Without the need to please outside investors, we are able to make decisions based on what we believe is best for our company, its employees, and its clientele.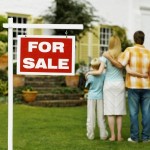 We understand your life is busy and your time at a premium. We can come to you or meet anywhere that is convenient to help streamline the mortgage process. We have the advantage of access to technology that can help speed up the process of document transmission and signing, preventing the need to physically meet in many cases. We want to help you make you new house in Aurora your home!
When you are looking to buy a new home, or refinance your current home, please contact Integrity Mortgage & Financial Inc., for assistance. We stand ready to act as your advocate in the mortgage process, and look forward to hearing from you.