Denver Mortgage Refinance
Buying a home is a big decision, and taking out a mortgage to buy your dream home is an involved process. Mortgage interest rates change often, and there may come a point in your mortgage payoff process where it makes sense to refinance your home loan due to a drop in the interest rate, or a change in your personal circumstances. Refinancing your home means you replace your current mortgage with a new one, either from the same lender, or a different one. If you refinance your home loan with a new lender, you may be able to take advantage of a feature or benefit that your current loan does not offer.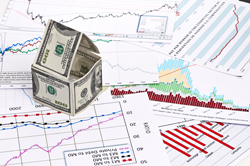 There are several reasons you may want to refinance. Denver mortgage rates follow national trends and it may be to right time to make the change. One great reason is to lower your monthly mortgage payment, allowing you to keep more of you money in the bank or allow you to make other purchases. Other reasons people refinance their home mortgages include the chance to extend the term length of their loan, or convert an adjustable rate mortgage to a fixed rate mortgage, to prevent their monthly loan payments from fluctuating when the interest rate changes.
Refinancing your mortgage in Denver can free up some much-needed cash by tapping into the equity in your home. That cash can then be used for whatever you wish, from home improvements to college funds, purchasing a new car, boat, taking a long-awaited family vacation, or perhaps paying off another debt such as a college tuition loan or medical bill.
If you have questions about buying or refinancing a home in Denver or the surrounding area, or any other mortgage-related questions, feel free to give us a call here at Integrity Mortgage (719) 638-0531, or contact us today via our company email at info@integritymtg.com. We are happy to answer questions and help you through the mortgage process when buying or refinancing a home. If you are looking to refinance your current mortgage loan, we promise to find just the right refinancing option for you.