Why Now is the Time to Stop Renting and Start Buying
If you have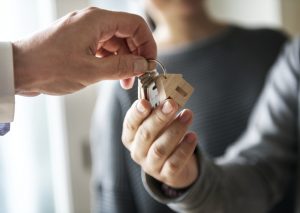 an interest in building wealth and living in a particular place for a number of years, you are likely a good candidate for home ownership. Many people assume that purchasing a home is out of their reach when in reality they can afford a mortgage payment if they do their research and find the right balance of home quality and price.
What to Know When You Buy Your First House
Make sure you are thinking through your first Colorado Springs home purchase not only based on what you can afford now, but what you could afford if you experienced a change in circumstances. If, for instance, you might consider quitting your job after having a child, how will that loss of income affect your ability to pay the projected mortgage on your home? A great source of peace of mind, if you can do it, is to save a few months of mortgage payments as a "mortgage emergency fund" for if you have a tough few months financially. If you've been saving for a down payment anyway, you can contribute to the same earmarked savings after you purchase the home in order to start building that buffer.
Don't rush into the first home that wows you, work with professionals who can advise you well, and definitely make sure you have an understanding of your credit and how it will impact your ability to purchase a home with a variety of loan products.
What Assistance Can Help First-Time Home Buyers?
Programs like the statewide CHFA grant program help people who have saved a little for their down payment ($1000 at least) to make a bigger down payment through a grant. The CHAC grant program arranges for low-interest, flexible loans that provide a second mortgage to assist first-time home buyers in Colorado Springs who meet certain criteria with closing costs and down payments. There are also nationwide programs, like VA loans, which are specifically targeted at military and veterans to give them favorable home buying terms.
Why Should You Get Pre-Approved?
Once you find your dream home, you won't want to wait for long. Getting pre-approved gives you various advantages: you'll already know that you have eligibility for a certain type of loan, you will have a better feeling for how much you can comfortably finance, and you'll have explored loan options with a banker.
Loan Types Available to First-Time Home Buyers
The most common loan type is called a Conventional loan, which you can get as a first-time home buyer if you have good or very good credit and a fairly large down payment. FHA loans have leniency based on middle-of-the-road credit scores, and USDA loans help low-and-middle-income individuals purchase a home without a down payment. If your first home is above a certain level of financing, and you've got the credit and the income numbers to back it up, you may also qualify for a Jumbo loan, which is above the standard for "conforming" loans.