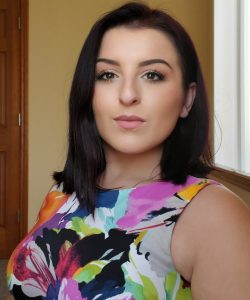 Office: (719) 319-3797 ext. 106
Fax: (719) 284-9002
Cell Phone: (719) 250-3728
Katlyn.Lindley@Integritymtg.com
Katlyn Lindley grew up in Missouri before relocating to Virginia Beach to be closer to her mother stationed in Norfolk, VA in 2014. Raised by military parents, Katlyn was blessed to be able to travel often and meet many different types of people.
It was in Virginia that Katlyn began her career in the mortgage industry at the ripe age of 19, deciding that helping people achieve their greatest dreams through home ownership was the best use of her talents. Due to her strong military background through her family, Katlyn believes that the best file is a VA file.
Katlyn relocated to Colorado Springs in late 2018 with her husband, who grew up in the area, and an already established love of Mountainous Colorado. Since then, Katlyn has dedicated most of her free time to expanding her knowledge of the mortgage industry in order to further her long-term goal of assisting home buyers in their quest to make what is, for most, one of the most important financial decisions of their life.
Not one to miss out on fun, however, Katlyn does enjoy exploring the natural beauty of Colorado with her young daughter, two adventurous dogs, and husband every chance she gets.